Are you asking yourself, "What's next?"
I think it's been that kind of year. Or at least, it has for me and for a number of the people I visit with. What's more, it's like we're at a crossroads now. Maybe it's the Solstice. Maybe it's the stars, (I mean, isn't it always the stars?) But whatever you point out as cause, wee're trudging through as best we can and maybe wondering, which way now?
The cards for next week point a direction. Small steps of faith.
Next Week in the Cards
Outlook is the Six of Cups, with advice from the Three of Cups. Deck is Tarot from the New Vision.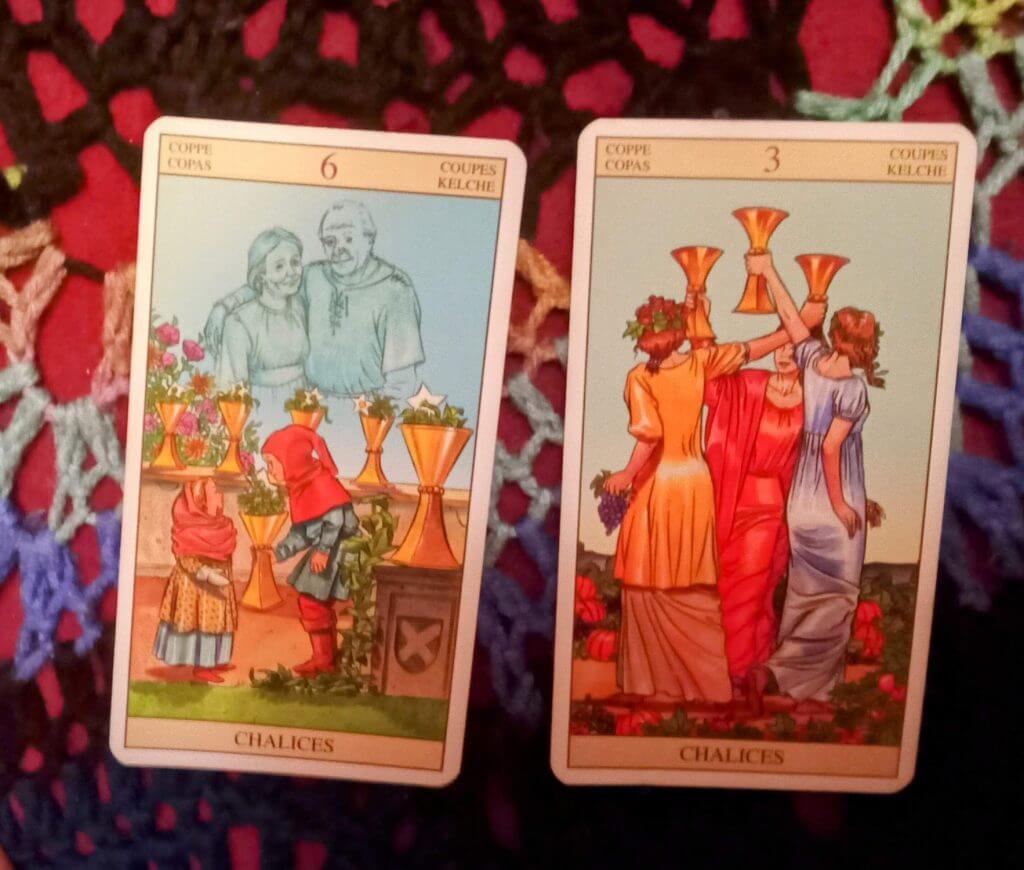 As a forecast, that Six of Cups almost feels like we've taken things as far as possible with the brain, so we're just going to close our eyes and take the next step forward into the darkness, hoping for the best. I like the spirits watching over the children. It would suggest the "small step of faith" approach, perfect for when you don't have the spring for a full leap, is a good choice.
As far as what we should be doing here, look for love, support and kinship in your community. Your "people" are the prescription right now. Socializing, fun, or even a lively conversation will help. You'll feel better and you'll see clearer, too.
In other words, have a little faith: in your friends, family, and invisible support system. It doesn't matter whom you look to so much as how you feel about it. We're talking gentle, comfortable and loving steps of faith.
Are you taking a small step of faith right now?
p.s. I'm doing the Zodiac Look-Ahead readings for 2023. Find out more.