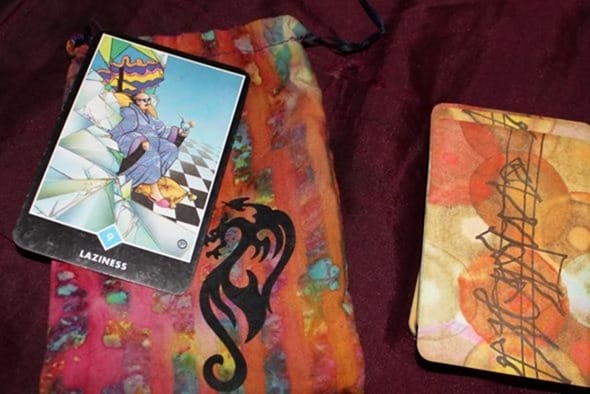 Well Osh Zen calls a spade a spade, huh? The 9 of Cups is "laziness" here, but it's a happy laziness. Hello, Taurus season! How are you?
One thing I've had to remind myself over and over again, that "me time" is kind of important. It counts.
Today, carve yourself out some as you desire. You can say Dixie said so. I don't know who will give a $%$ that Dixie said so. But she does! There is bonding to be had, or clarity, or stress reduction, or inspiration, or who knows what sort of serendipity will be born? I know we have responsibilities and I'm not telling you to call off them. I'm saying "joy" needs to be on the list.
In other words, expect a direct payoff on enjoyment, relaxation, and indulging some wish. Some may call it "lazy" but I'm calling it "necessary and rewarding."
What makes you happy today?
Schedule a session with Dixie. It's a wonderful indulgence!