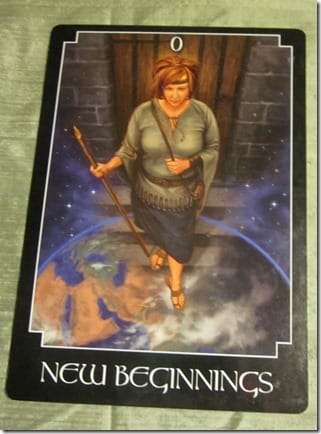 "We come to beginnings only at the end." William Throsby Bridges
Ah, one of my favorites—the Fool! Or New Beginnings, as portrayed in the Psychic Tarot Oracle deck. Ruled by Uranus modernly, there's only one thing you can say for sure about the Fool: there will be surprises!
I've got some of my own fresh starts underway, and I feel good about them. They are both scary and exciting at the same time. The only way I know how to manage is calling upon some faith. Innocence, dropping preconceived notions, being OPEN to whatever revelations spirit can provide. Meditate, pray, and step out into the future with
But I'm interested in YOU today. Do you have any new beginnings underway?
Schedule a Tarot consultation with Dixie.