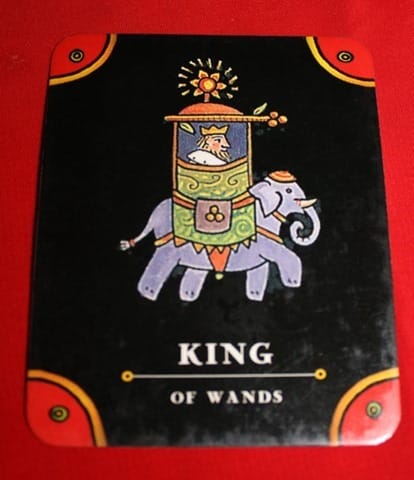 Seeing the regal King of Wands here today, I want to tell everybody to dress for success. Let the real you SHINE bright! Show up not as who you fear you could be(like a Capricorn transit to the moon), but who you want to be. Dress the part of "you" at your best!
You don't have to be all the way there yet. Feeling it on the outside is a step towards being it on the inside.
It's like the advice they give you sometimes about doing video: be authentically yourself, absolutely. But be your BEST self. That strikes me as good to do today. Fix your hair, select a flattering outfit and don't forget your most essential accessory: a big, sunshiny smile! It will make you seem brighter and more regal somehow. The King of Wands would approve.
Do you like to "dress the part?"
Follow Dixie and the Everyday Tarot on Twitter, Facebook, or YouTube. Or just schedule a Tarot session.