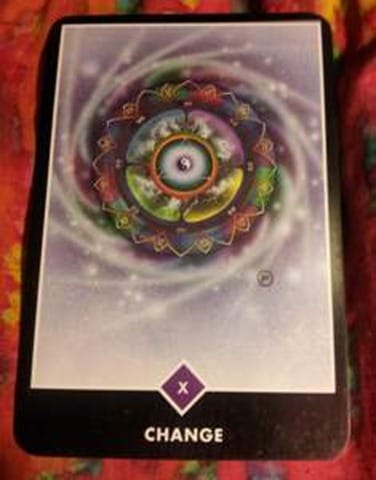 "Luck is believing you're lucky." Tennessee Williams
This wheel looks a touch like an all-seeing eye, don't you think? Most of the time, the Wheel (here, "Change") is a welcome guest at any reading. Associated with Jupiter, the Wheel tells us of quick changes of fortune. And like Jupiter, usually the luck is good! Expect things taking a turn for the better.
I'm ready. Beyond ready.
How about you?
Want some help changing your luck? HIRE ME ALREADY!