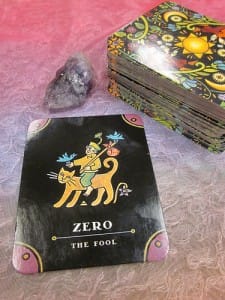 People are often nervous about getting a Tarot reading if they haven't had one, or sometimes have concerns about the cost. I'd like to help, so I thought I'd try something different.
So…for the next FIVE people who ask, I'll be offering 1-Card Mini readings for just $10. Use the form below to ask your question and I'll post your completed reading to the AFJ website.
You get a quick, personal reading, other folks get to share the Tarot wisdom, and hopefully we'll have some fun along the way. If this works out well and y'all find it useful, I may be persuaded to offer them again from time to time.
So go ahead and give it a whirl if you're fast enough! After five readings are purchased, the form will self-destruct. Ha! And let me know what you think…
Sorry, but the special has ended. Hope to catch you next time around!