A friend asked a really good question yesterday: "What's home to you?"
She wasn't talking city or town, brick and mortar. When do you, in your heart, feel "at home?"
As soon as I heard the question, I knew the answer. And it's one I've been looking for.
Today's Tarot forecast is "Harmony," better known as "The Lovers" or "Children of the Voice Divine," associated with Gemini. Like all the Tarot sixes, there is a cooperative component, and as you'd expect for a card associated with Gemini, one party mirrors and reflects the other.
It's just the right card, for today's Lunar Eclipse. This one is fired up in my chart and and I'll tell you—I've been feeling the energy building for a while. Charged and large. It's hitting my 4th house–home and family. Issues related have been swirling in my head for weeks now.
"What's home?" has suddenly become a very relevant question. And I was shocked at the breathtaking simplicity of the answer:
home is where I'm loved. And family are the people who do the loving.
You'd think this would not be a revelation, but you have no idea how much I've struggled with this!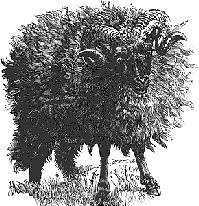 I've been dumped by loved ones, with a reverberating thud. And I can't turn my feelings on and off like a spigot. So what then?
I could be angry, but I learned years ago that being angry is not my natural state and it's miserable! It ate away at my soul and made me sick.
I could decide they're right, and I'm broken, but you know, that feels pretty crappy, too. I get sick of apologizing for being a disappointment. I get tired of bearing the weight of choices outside my own. And to be frank, I don't think I suck.
So, I look for options that felt better. Rise above, understand much as I can, and release what I can't. That's what I came up with. I want to view everyone and everything as generously as possible. Not because I'm such a freakin' altruist —because it FEELS better to be loving. It's a higher vibration.
But I never knew exactly how to reconcile the disparity between what I wanted to feel with what was reflected back. What's the emotional etiquette once you're persona non grata? I want to repectfully allow others their reality, but it's raw being subjected to those who don't respect you. How do you keep a sense of peace amidst that?
And now I know—it was right in front of me. I just don't make myself at home in it. My family are the ones that welcome me as I am, without asking me to dress up in someone else's reality. If I get uncomfortable, it's time to head home.
Where is your home?
Schedule a consultation with Dixie.