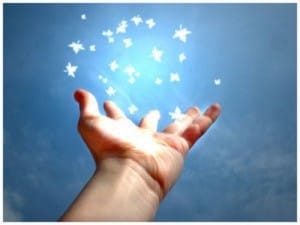 So, for the Everyday Tarot forecast, I said, "Let go and be glad." Lilliput asked a really good question.
"Any ideas on how to go about doing this?????????"
I know, right? It's not always easy.
Remember, one of the cards I was looking at was the Hierophant. That would suggest to me emulating your teachers, calling upon your faith or path, whatever it is. The Hierophant is also associated with Taurus, so physical comforts are helpful.
For me, I pray, specifically turning over my worries to God/the Universe/the Angels/Ganesh/my guides, just whomever I am moved to call upon at the time.
If it have trouble getting it out of my head, I write it out. Journal, write a letter to the spirits, write a letter to the person whom I'm having trouble with (always in the 3rd person, actually, like sending off the energy in an energetic message).
If I'm strung out by the stress, I never go wrong with the Taurus-approved nap option!
As far as being glad, one of the fastest, easiest ways to raise my vibration is spend some time working on a gratitude list. Yes, I know it sounds trite, but listing out as many things as I can find to be thankful for in the moment, spending a few minutes really FEELING that thankfulness, helps tremendously.
Try it, you'll see what I mean.
I also find music is a wonderful aid in lifting my vibration. And baths or showers. I set my intention to wash that gunk right off me!
And meditation. And reading. Those are some of my favorites.
How do YOU let go and be glad?